Mill Creek Treeing Walkers

Bill English      Hawkins, Texas  

BillCEnglish42@ GMail.com

How far do I live back in the woods ?   Well......

Bluebonnets in the hill country of Texas

One Nation Under God !!

Without God we would not be a nation.......

This  is a tribute to James Larue, Powderly, Texas, who died April 10th, 2003. He was a boyhood coon hunting friend who will be sorely missed.

A couple of coons eating dog food on the front porch. Notice that the big coon has a "powder puff" on the very end of his tail.

I am single, and am currently looking for a green-eyed or blue-eyed, blond or redhead,  who is a beautiful, level headed, passionate woman with lots of money. Must like to hunt and fish and own a good fishing boat..... Please send me a picture of the boat........

Bill

Looking for a "Good Woman"

       ......Gone but not Forgotten.......

Ch NiteCh. PKC Ch Yadkin River Rowdee

Sometimes when I am in the cool river bottom I imagine that I can still hear you working the track with your beautiful, clear bawl mouth, finishing it with your awesome two bawl locate , then going in to a loud, never ending hard chop.  They didn't make many like you. I hope they have coon dogs in Heaven.  If so, we will team up again.

How to ELIMINATE your flea problem !!!

Click on Picture

Hello to all my coonhunting friends who have visited my site through the years. I have started back hunting again and have a good, well bred country coon dog to offer the public for stud. I am not sure I will ever competition hunt again due to my age and bad back but I am enjoying just having fun hunting with my friends again and getting much needed exercise. I have discontinued the classifieds and message forum. There was too many pop up ads and too much spam. I am going to start two new pages, one for questions and answers and one for classifieds. To participate, just e-mail me your ads and/or questions and answers and I will place them on the appropriate page. If you have pictures, send them also.    BillCEnglish42@GMail.com

(Opens in a separate window)

(Opens in a separate window)

If you have a litter of pups for sale, send the the info and I will advertise them for you on the "Pup" page.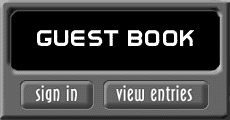 To all my good friends that I have hunted with in my lifetime as a coonhunter:

Thank you... It was a memorable experience that I will always cherish...May God bless you...

                                                          Bill English

'PR' Mill Creek Legend Junior

   UKC and PKC registered

      PKC DNA # 09-02802

Sire:  GrNiteCh  'PR' Coma's                Stylish Legend

GrNiteCh 'PR' Schultz' Stylish Coma

GrNiteCh 'PR' Bawlie's Shena

NiteCh 'PR' Flatrock Coma

World Ch Female NiteCh SrGrNiteCh 'PR' Stylish Dolly

Ch GrNiteCh 'PR' Timber Rattler's Bawlie

GrNiteCh 'PR' Rock River Sue

Dam: NiteCh 'PR' Stylish Silk

GrCh GrNiteCh 'PR' Lipper's Stylish Rank

GrNiteCh 'PR' Stylish Jill

GrNiteCh GrCh 'Pr' House's Lipper

WorldCh Female NiteCh SrGrNiteCh 'PR' Stylish Dolly

GrNiteCh 'PR' Ball's Stylish Hickory Nut Harry

'Pr' Blair's Tar Heel Jill

Junior has a big bawl mouth on track, locates with several big distinctive bawls that a kid could call, and settles down with a loud hard chop. He is an extremely hard hunting dog with an excellent nose and can move a track. He is a big dog with a big loud mouth, and he is a gentle dog with no growl or fuss. He hates a coon with a passion, and that's what it's all about. He goes back to GrNiteCh Hardwood Bozo 7 times. We hunted Junior by himself April 28th, 2015 and saw 3 single coons out of four trees in flooded conditions and heavy leaves. One of the things on my "bucket list" is to raise some pups out of Junior and my Kate female. I may have one or two pups available for sale out of that cross. The pups will have Hardwood Bozo (Hickory Nut Harry) in their pedigree 13 times or more. I will breed Junior to proven females that are bawl mouth on track with a changeover to chop mouth on tree for a choice male pup, Females must have a negative Brucellosis test. Junior is located near Hawkins, Texas, 20 miles north of Tyler, Texas. (903-769-3221)

GrNiteCh'PR' Owen's Hardwood Buster

NiteCh'PR'Nicken's Flatrock Sheena

GrNiteCh'PR' Schmersal's Stylish Queen

GrNiteCh'PR' Owen's Hardwood Bozo

GrNiteCh'PR' Timber Rattler

NiteCh'PR'Hillbilly Maxine

GrNiteCh'PR' Nite Heat Dixie

Ch GrNiteCh'PR' Rock River Sackett Jr.

GrNiteCh'PR'House's Clint (GrNiteCh'PR' House's Tom Tom)

GrNiteCh'PR'Owen's Hardwood Bozo (GrNiteCh'PR' Ball's Hickory Nut Harry)

GrNiteCh'PR' Schmersal's Stylish Queen

GrNiteCh'PR'Hard Knockin Stylish Hayes

GrNiteCh'PR'Schmersal's Stylish Anna

GrNiteCh'PR'Owen's Hardwood Bozo

'PR' Mark's Kaw River Bell

(Ch GrNtCh River Bend Flag)

(Grandson of Hardwood Bozo)

GrNiteCh Ch 'PR'Logan's Wild Clover (Hardwood Bozo)

(GrNiteCh'PR' Wick's Stylish Banjo)

(GrNiteCh'PRWick's Stylish Banjo)

(GrNiteCh'PR' Ball's Hickory Nut Harry)

NiteCh'PR' Jim's Cedar Creek Clipper

GrNiteCh'PR' Griffin's Dina

GrNiteCh'PR' HighCountry's Night Heat (GrNiteCh"PR'Hardwood Bozo)

GrNiteCh'PR'  Lone Pine Patches (GrNiteCh'PR'Hardwood Bozo)

GrNiteCh'PR' Schmersal's Stylish Korte (House's Lipper)

GrNiteCh'PR' Shive's Goldhill Tom

NiteCh'PR' Shive's Goldhill Lou

(WorldNiteCh NiteCh Stan's Sailor Junior)