Mill Creek Treeing Walkers

Bill English      Hawkins, Texas  

BillCEnglish42@ GMail.com

How far do I live back in the woods ?   Well......

Bluebonnets in the hill country of Texas

One Nation Under God !!

Without God we would not be a nation.......

This  is a tribute to James Larue, Powderly, Texas, who died April 10th, 2003. He was a boyhood coon hunting friend who has been sorely missed.

A couple of coons eating dog food on the front porch. Notice that the big coon has a "powder puff" on the very end of his tail.

I am single, and am currently looking for a green-eyed or blue-eyed, blond or redhead,  who is a beautiful, level headed, passionate woman with lots of money. Must like to hunt and fish and own a good fishing boat..... Please send me a picture of the boat........

Bill                          

Looking for a "Good Woman"

       ......Gone but not Forgotten.......

Ch NiteCh PKC Ch Yadkin River Rowdee

   (Grandson of Yadkin River Champ)

Sometimes when I am in the cool river bottom I imagine that I can still hear you working the track with your beautiful, clear bawl mouth, finishing it with your awesome two bawl locate , then going in to a loud, never ending hard chop.  They didn't make many like you. I hope they have coon dogs in Heaven.  If so, we will team up again.

How to ELIMINATE your flea problem !!!

Click on Picture

Hello to all my coonhunting friends who have visited my site through the years. I have started back hunting again and have a good super reproducing Yadkin River bred country coon dog to offer the public for stud. I am not sure I will ever competition hunt again due to my age and bad back but I am enjoying just having fun hunting with my friends again and getting much needed exercise. I have discontinued the classifieds and message forum. There was too many pop up ads and too much spam. I am going to start two new pages, one for questions and answers and one for classifieds. To participate, just e-mail me your ads and/or questions and answers and I will place them on the appropriate page. If you have pictures, send them also.    BillCEnglish42@GMail.com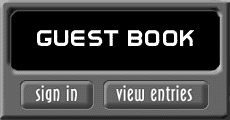 To all my good friends that I have hunted with in my lifetime as a coonhunter:

Thank you... It was a memorable experience that I will always cherish...May God bless you...

                                                          Bill English

'PR' NiteCh South Canadian Mo Skeeter at Stud

           UKC and PKC registered

Sire:  NiteCh  'PR' Thorn's Rolex

WldNiteCh GrNiteCh GrCh'PR' X JR.

GrNiteCh 'PR'

Nocturnal Skipper

GrCh GrNiteCh 'PR'

  Hardie's Bigtime Trixie

GrNiteCh 'PR'

Rock River Sackett

'PR' Hancock's Yadkin

River Bell

Dam: 'PR' Myer's Windy Tornado

NiteCh 'PR' Nocturnal Twister

GrNiteCh 'PR' Nocturnal Nailor

NiteCh 'PR' Stylish Martha

ChGrNiteCh 'PR' Laurel Creek Nailor

'PR' Deanwood's Driftin Sue

GrNiteCh'PR' Nocturnal Nailor (GrNiteCh Yadkin Tar Rattler, Dual GrCh House's  Lipper)

GrNiteCh'PR' Hardwood Freckles (GrNiteCh Hardwood Bozo, GrNiteCh Red Eagle Dick)

GrNiteCh GrCh 'PR' Sellar's Trixie (Dual GrCh Gloss Mountain Magic)

Ch GrNiteCh'PR' Rock River Sackett Jr.

NiteCh'PR' Yadkin River Crowder

'PR' Flynn's Hustlin' Gypsy

'PR' Rodarmel's

Bawling Brandy

NiteCh'PR' Merchant's Tree Blaster

GrNiteCh'PR' Yadkin Tar Rattler (GrNiteCh Yadkin River Jeff)

GrNiteCh "PR' Wager's Stylish Lipper (Dual GrCh House's Lipper)

NiteCh'PR' Blue Ridge Big Martha (GrNiteCh Yadkin Tar Rattler)

GrNiteCh'PR' Nocturnal Nailor (GrNiteCh Yadkin Tar Rattler, Dual GrCh House's Lipper)

GrNiteCh GrCh PKCCh'PR' Amerson's Hanna (GrNiteCh Yadkin Tar Rattler)

(GrNiteCh'PR' Rock River Sackett)

GrNiteCh'PR' Yadkin River Jeff ( WC Stan's Sailor Boy, WC House's Bawlie)

'PR' David's Dinah (GrNiteCh Power's Tidewater Shep)

'PR' Shelby's Deep Going Buck

NiteCh 'PR' Ridenhour's Little Ruby

Ch GrNiteCh PKC Ch 'PR' Welch's Drifting Floyd (Dual GrCh 'PR' Guess' Deanwood Drifter )

'PR' Nocturnal Ann  (GrNiteCh Nocturnal Nailor) (GrNiteCh Yadkin Tar Rattler)

GrNiteCh GrCh 'PR' Lockdown Lassie (Dual GrCh House's Lipper)

Grandson of Dual GrCh House's Lipper

My male pup struck and finished his own coon last night (April 7th, 2016) he had good speed and located big with 100+ barks per minute on the tree at 5 months old. I see him making NiteCh quick.    James Pembrook, Holdenville, Oklahoma.

  Darrell Hammack - Seminole, Oklahoma

I've got a 6 month old female out of Skeeter that's a sure enough fine hound. This dog is throwing some of the best pups you can ask for. They are good looking pups and they start early !

Roper Farrow Henryetta, Oklahoma

7 months old. His sister is already treeing and he has also. His sire is NiteCh Mo Skeeter.  This pup will also be a nice show dog.

Skeeter is a good looking, 65 pound dog with a head full of sense and a powerful nose and is easy handling. (Can be called in) He is bawl mouth on track with a powerful locate and a chop mouthed, stay put tree dog. He hunts in a wide sweeping fan shaped pattern, checks in if the coons aren't down, and trees a lot of lay-up coons. He made NiteCh with three first place wins, and has a win toward GrNiteCh. He is an example of line breeding at its best. He goes back to GrNiteCh Nocturnal Nailor 4 times, GrNiteCh Yadkin Tar Rattler 6 times, Dual GrandCh House's Lipper 7 times, GrNiteCh Yadkin River Jeff 12 times, WorldCh Stan's Sailor Boy 30 times, and WorldCh House's Bawlie 36 times. He is a proven reproducer of "natural" early starting, good looking pups. He is a prepotent, double dominant stud dog. All of the pups out of his last 2 litters are naturals and are "coon crazy". Stud fee $200.00  I will breed NiteCh and GrNiteCh females, Lipper females,  or Yadkin River bred females (Trackman, Nocturnal Nailor, Yadkin Tar Rattler to name a few) that are proven coon dogs for a pup. Brucellosis test required for females who have been previously bred to another dog.

Janie- 10 month old pup out of Tree Time Mandi  and Skeeter. Owned by Eric Matthews, Central Texas.

In memory of NITECH Ratchet Sackett

Sire: CH GRNITECH Rock River Sackett Jr.

Dam: NITECH 'PR' Layberger's Late Night Cindy

Just a good old country coon dog. He handled like a dream and was as straight as an arrow. I scored points in the hunts with him while the rest of the dogs in the cast were running hogs. No face barking, no growling, no "jockeying for position" on the tree . They don't make them like they used to !

NiteCh South Canadian Mo Skeeter

No dogs or pups for sale at this time.